The Durham Art Guild Presents "Tarot" featuring glass sculptures by DAG member artist Lucartha Kohler « Back to Events
Date(s): Feb 6, 2014 - Mar 2, 2014
Time: All Day
Location: Golden Belt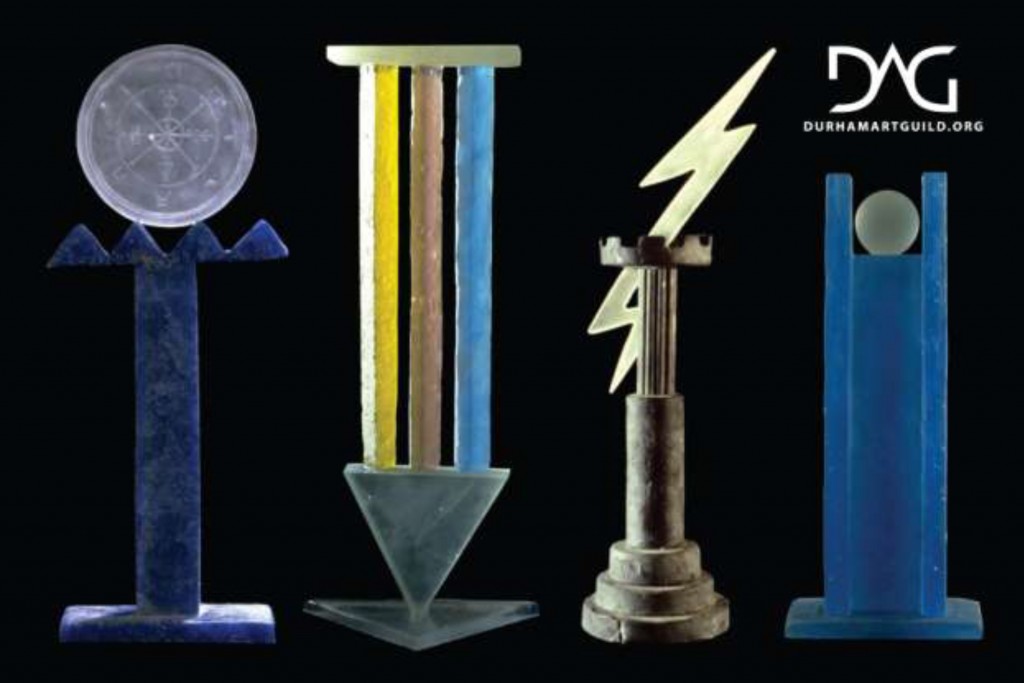 The Durham Art Guild presents "Tarot" featuring glass sculptures by DAG member artist Lucartha Kohler, on view in Room 100 Gallery February 6 – March 2, 2014
Join us for a public reception during Third Friday Durham Friday February 21 6-9pm.
About the artist:
Bio
Lucartha Kohler moved to Durham from Philadelphia several years ago. She has been working with glass since 1974 and has lectured, taught and frequently exhibited her work in the US and abroad. Since her relocation to the Triangle she has shown her work in a number of exhibitions including several UNC Botanical Garden annual Sculpture shows, a Scrapelhill Exhibit, Green Hill Gallery in Greensboro's Annual Winter Show and Frank Gallery in Chapel Hill. In addition to numerous grants, fellowships and awards, Kohler has published two books, Glass an Artists Medium and Women Working in Glass and is working on a third book Beads and their Makers.
Statement
For most of my life I have been an artist and as an artist I was fascinated with light. As an adult I saw how glass as a material could work with light to make my art. Glass, unlike any other material illustrates the myriad qualities of light and metaphorically serves as a spiritual symbol. It seemed fitting to me to make work from glass because when light interacts with a solid frosted glass object, the object glows, seeming to contain an inner light. This inner light idea has always had a symbolic spiritual connection. My Tarot series is made up of 22 individual sculptures inspired by Tarot cards.
A number of contemporary artists have used Tarot images in their work. Salvador Dali created a book and a deck of cards as well as used many images in his paintings. The French/American artist Niki de St Phalle created a garden in France with her larger than life-size Tarot figures.